At Borum we consider customer feedback and field experience necessary for further developing our machines and services. Therefore, we always seek to find out more about our customers, get to know their business and learn about their line marking projects.
Having gathered valuable insights from all corners of the world, we thought of sharing some of the stories with you. So we are happy to introduce "Borum around the world" - a series highlighting customer stories.

Without further a due, we are glad to kick off the series with Anduna, a Romanian road marking company that has been working with Borum machines for nearly 10 years.
Borum in Romania. A thermoplastic partnership!
Meet Anduna
Anduna is currently one of the major Romanian road marking companies located in what used be known as "the little Paris", the city of Bucharest. They began their activity in the road marking industry in 2006 and currently handle extensive projects all over the country.
We had the pleasure of talking to one of the Anduna executives, Mr. Radu Bonciu. He shared with us interesting insights about the company's development and achievements in their almost 10 years of activity, together with their long-lasting collaboration with Borum.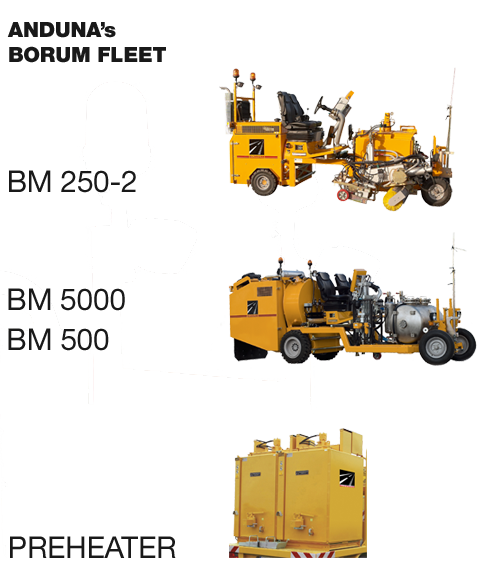 First major road marking project
"Our first major road marking project was in 2007. 
That was when we also purchased our first Borum machine."
2007 marks a year of great importance in Anduna's road marking activity. This is when the company has executed their first major thermoplastic road marking project. Therefore, the company needed to expand their machine fleet. After consulting with other local professionals from the road marking industry, Anduna decided to purchase their first Borum machines, a BM 250-2, a BM 500 and two Borum preheaters.
The project consisted of line marking 13 km of highway detour roads. These markings have successfully lasted for 7 years. This might not sound as an elaborate project for present times, but back then the project became one of reference in the Romanian road marking landscape.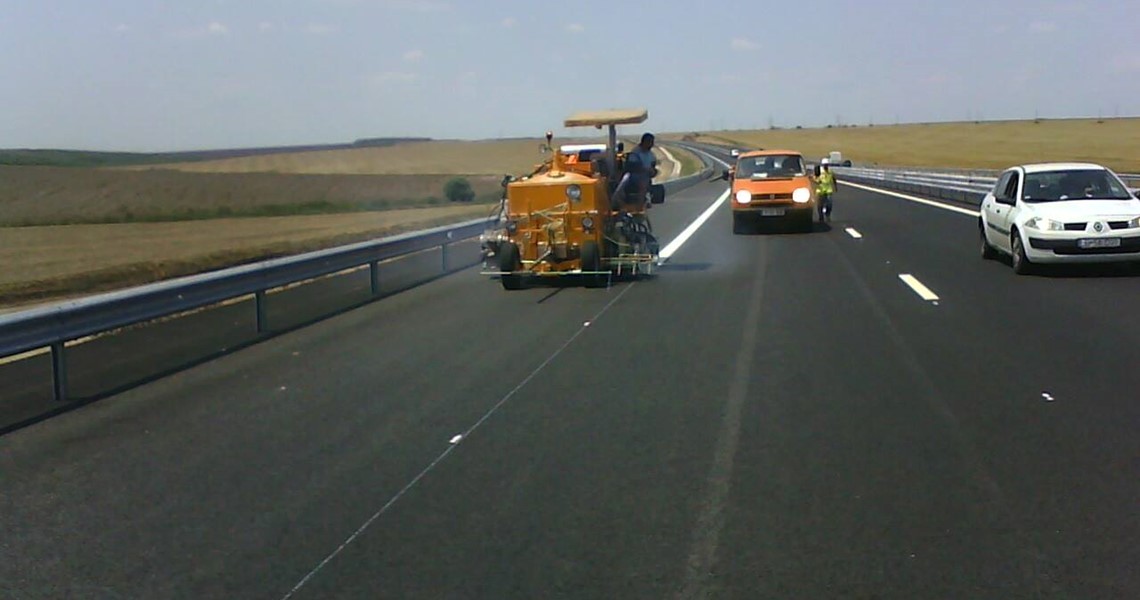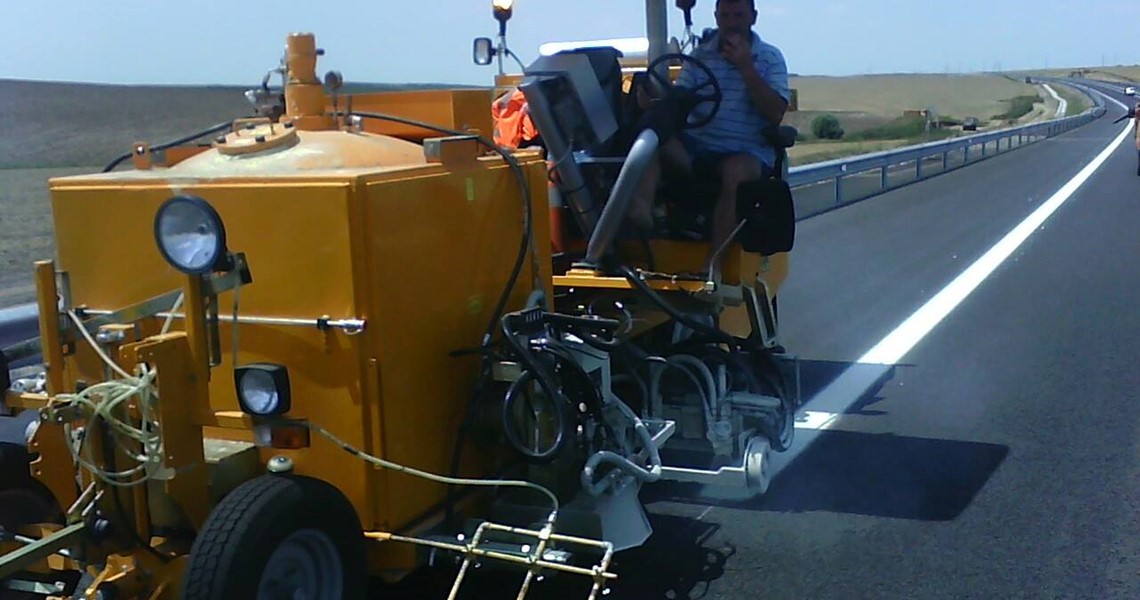 Borum Master 5000 – the biggest thermoplastic machine in Romania
In 2012 Anduna focused to a greater extent on more complex thermoplastic projects. This also meant that the company was once more on the lookout for a new line marking machine that could handle the workload. As they have exclusively worked so far with Borum machines on thermoplastic projects, the brand was a natural choice once more.
"At that time, the Borum Master 5000 was 
the largest thermoplastic machine in the country."
After discussing with the area's Sales manager, Steffen Lüth, and the local Borum Service Partner, Anduna decided upon a Borum Master 5000. The machine's arrival on Romanian territory made Anduna the owner of the biggest thermoplastic machine in the country. As of that point, the company has executed over 60% of highway sectors opened for usage up to date.
Bad weather calls for efficient preheaters
One of the issues that Romanian road marking companies face is frequent changes of weather conditions. This poses an issue for material preparation as there is high risk for rain to appear right when it's marking time. Therefore, there is a need for preheaters that can facilitate fast heating.
Mr. Radu Bonciu advises that although "Borum preheaters with an indirect heating system are very effective, I prefer the ones with direct heating as they are faster and can eliminate more of the waiting time". So if you are confronted with a wet climate, don't underestimate the significance of preheaters' capacity and efficiency in the line marking process!
We hope you enjoyed this first customer story of the "Borum around the world" series. If you would like to feature your company's story in the Borum newsletter, please don't hesitate to contact us.