During the last many years we have been working a lot on how to control line marking tasks in the best and easiest way via the LineMaster computer. We are now also introducing a new main control in the engine room containing a controller with can-bus communication, which can send information from the different sensors to the LineMaster for the operator of the machine to follow the status.
This also means that you will be able to receive warnings based on constant measurements of the machine performance. For instance if the compressor is working too hard, you will now receive several warnings at different preset temperature levels, so it is possible to react before it is too late - whereas before there would be a manual switch, that just turned off the compressor when a certain max temperature was reached.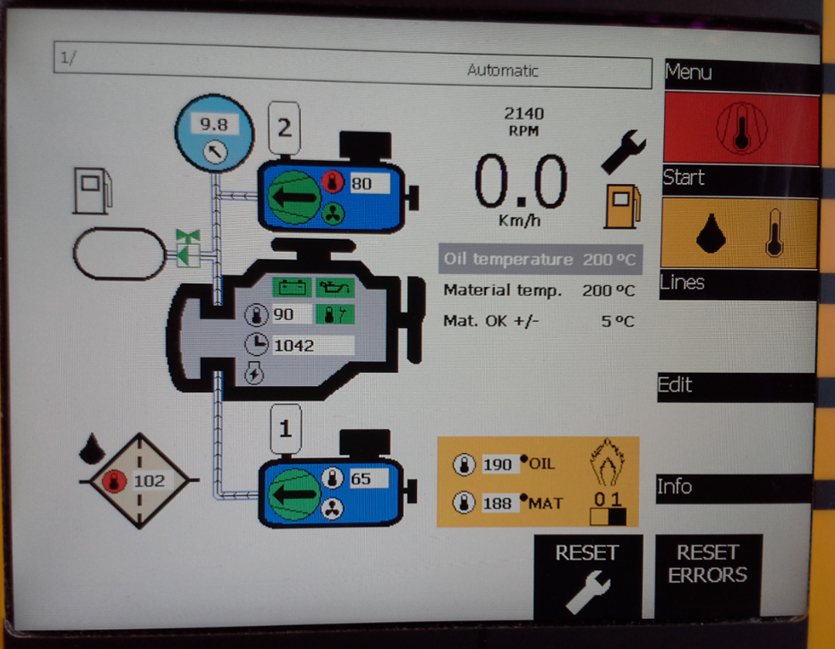 Machine page overview on the LineMaster:
Burner Control
Compressor Control 
Release Air (Optional)
Engine Control
Hydraulic temperature
Fuel level
Warnings/alarms
Battery power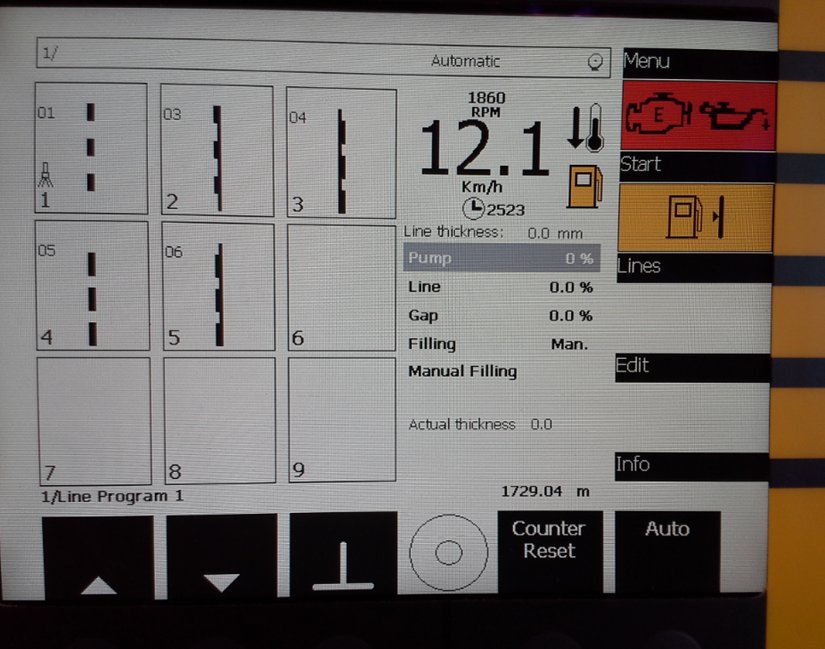 Start page overview on the LineMaster:
RPM
Material temperature warning
Low Fuel warning
Service Notice
Hour meter (10 seconds.)
Warnings and alarms
Come and see for yourself on the machines on our stand at Intertraffic Amsterdam! We are on stand no. 01.518 - looking forward to seing you there!
- it's straightforward
The Borum team