28/05/2020

A line marking legacy since the '60s 
Scottish Line Painting Ltd. started in 1956 as a partnership between one Englishman and two Scotsmen. Years later, brothers Michael Jamieson and Stephen Jamieson are the third generation of the family to run the business. The company now specializes in painting parking lots, highways, local roadways, airports and more.
Michael Jamieson started working for Scottish Line Painting in the '90s while studying cellular biology and genetics. At this time, he didn't foresee that his career would take a very different path, the one of line marking.  
Michael realized that he really enjoyed working in the line marking industry and contributing to safer roads. Therefore, he and his younger brother, Stephen, decided to take over the business in 2010.
From a young age, Michael has been involved in various aspects of the business, including operating the machine fleet and applying lines. He continues to be very hands-on, working night shifts and six-day work weeks.
"I find satisfaction in a job well done. Knowing our work meets specifications and exceeds customer expectations". - Michael Jamieson, President of Scottish Line Painting Ltd.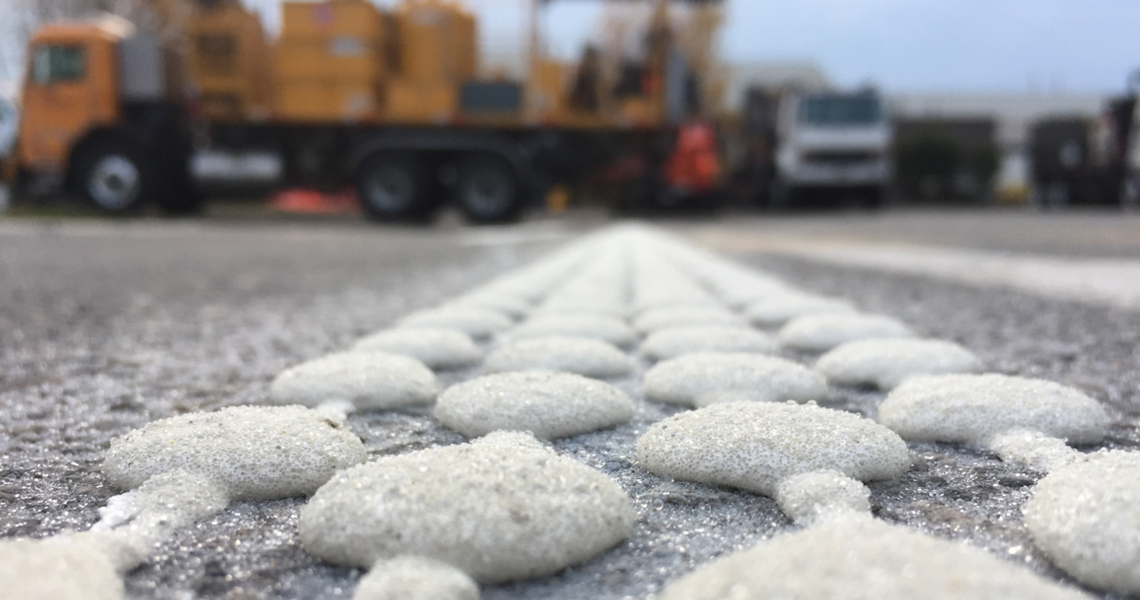 Increasing safety of Canadian roads with dot markings
Scottish Line Painting is based in Vancouver, Canada, where the weather and road conditions can be challenging for drivers.  Vancouver typically receives 161 days of precipitation each year.  This drove Scottish Line Painting to look for a marking solution that would provide better visibility in the rain and at night.  Their solution is to apply thermoplastic dot markings using Borum technology.
"We were looking for a marking that would stand out in the rain. Especially in wet weather, on country roads, and under ambient street lights." - Michael Jamieson, President of Scottish Line Painting Ltd.
Thermoplastic dot markings have a higher retro-reflective level compared to flat lines. The dot shape offers more angles for light to fall on to and reflect back to the driver. Therefore, the lines remain visible during the night time or in poor light conditions.
Dot markings are also able to maintain high reflective values in rainy weather. This is due to the dot shape that allows water to drain away. Therefore, the dotted line remains highly visible and does not get covered by a layer of water.
Furthermore, thermoplastic dot markings generate noise and vibrations when being driven on which alerts drivers that they are going outside their lane. This can help prevent run-off-road and head-on collisions. 
"Why not dots? <...> it's a process with a better result." - Michael Jamieson, President of Scottish Line Painting Ltd.
In the search of new line marking technologies at road safety exhibitions
"I find them (Borum machines) very professional and well-engineered." - Michael Jamieson, president of Scottish Line Painting Ltd.
To look for a machine that could support their efforts, Scottish Line Painting went to the renowned ATSSA exhibition in the US. Here, they met Borum for the first time and decided to start collaborating.
Shortly after, Scottish Line Painting expanded their machine fleet with a brand new BM 2000 DL equipped with a Dot'n line thermoplastic extruder, that can apply various lines and profiled markings. 
Scottish Line Painting is one step closer to road markings that stand out in the rain and tackling one of the biggest challenges they face on Canadian roads. We are looking forward to seeing their journey and dots being applied in Canada.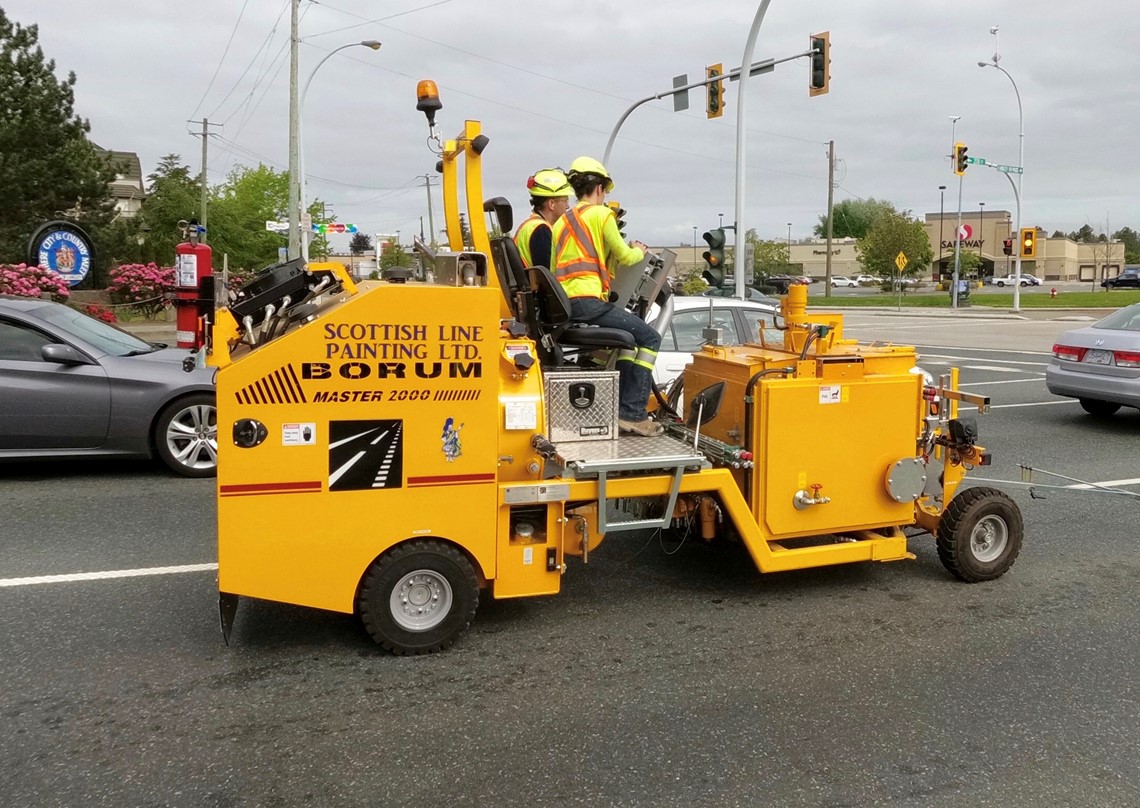 If you don't want to miss out on our visits to the different exhibitions, subscribe to our Straight Talk newsletter to keep updated and get all of the information first!