06/04/2018

ROEHSLER - FAMILY HERITAGE SINCE 1928
Roehsler is a road and industrial maintenance business located in Wien, Austria that has been under the management of the Roehsler family for three generations. What has started in 1928 as a small boiler cleaning business was taken over not long after by Rainer Roehsler at only the age of twenty.
Decades later the business is officially handed over to his two grandsons. Maximilian Roehsler comes in as the new General Manager in 2010, while Alexander Roehsler is in charge of technical development. The company currently has 9 different lines of business and airport line marking is one of the areas that takes their work to various international locations such as Austria, France, Spain Germany, Italy, Turkey, Russia and Saudi Arabia.
A LONG-LASTING PARTNERSHIP STARTS WITH HIGH-QUALITY EQUIPMENT
Roehsler purchased their first Borum line marking machine in 2015 as they were entering the line marking business in Austria. Their goal was to find a supplier that has a professional and customer-oriented approach and with whom they could form a long-term relationship. After extensive research, they have decided that Borum was the right partner.
"If we decide to go for a supplier ... we always go for the market leaders and best in the field"
The line marking machine was required to work on various types of surfaces in both airports and on roads. Therefore, Roehsler in collaboration with Borum have concluded that the BM 3000 CA for cold paint airless application is the right solution. Less than two years after their first purchase, a second BM 3000 CA was on the way, but this time in the company colour - mint green.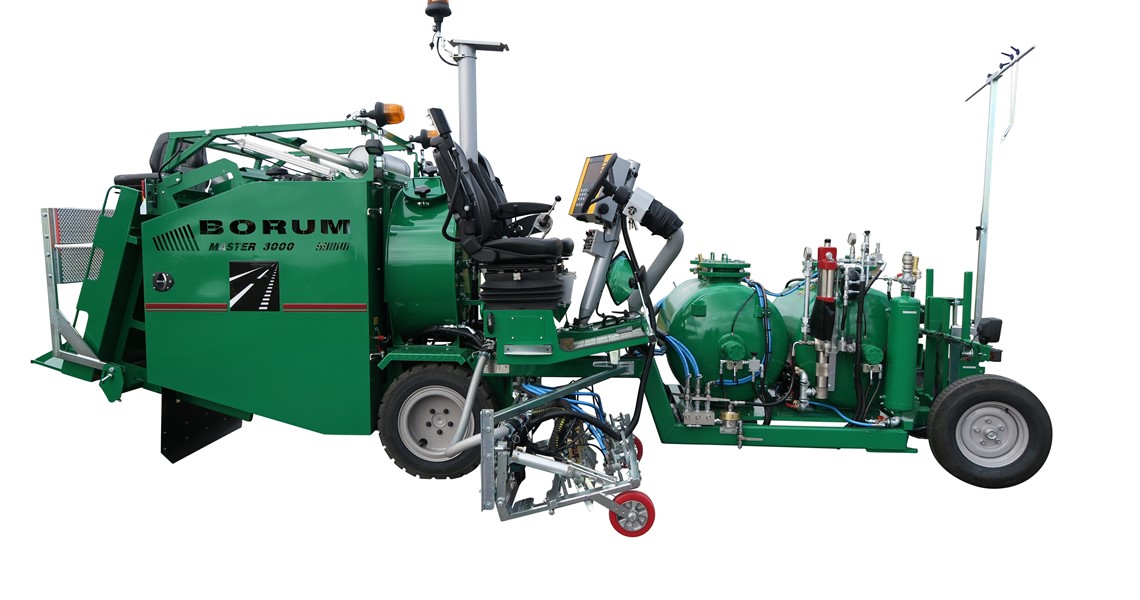 FROM AIRPORT TO ROAD MARKING FLEXIBILITY IS KEY
One of the biggest airport marking projects that Roehsler's Borum machines have been involved in took place at Klagenfurt airport in Austria. After the whole airport runway was redone, Roehsler's team had a time frame of only 48 hours to redo the line marking. A team of 16 people and solid equipment was needed to successfully complete the task in such a short deadline. The outstanding work made this job a memorable milestone for Roehsler's team.
"We use the same (Borum) machines for the airport and for the highway. It's a very flexible machine."
As Roehsler is dealing with projects both in airports and on roads, they required flexible equipment that can accommodate different marking requirements as sharp line edges, wide applications and robust designs. In addition, short deadlines and high density traffic are also increasing issues due to their machines working in construction sites. Therefore, road marking needs to take place at night time or on weekends.  Such requirements demand highly skilled operators together with reliable marking equipment, which Maximilian Roehsler states that they have found in the Borum machines.
"We are the Borum guys… that is our machine and we love it"