04/03/2010
When it comes to optimising road marking tasks, the new Borum LineMaster computer is a revolution. In fact, the exceptionally user-friendly computer makes your new Borum machine the most intelligent machine on the market - and by far the easiest to operate.
The Borum LineMaster computer offers:
An 8" display which is visible in sunshine as well as in the dark

Easy adjustment of all important parameters during marking

Transfer of the daily marking report to an office computer via a USB stick

Optional GPS module, allowing recording of the line marking positions

Storage of up to 99 different line types - arranged in up to 30 marking programs

A choice of language as per request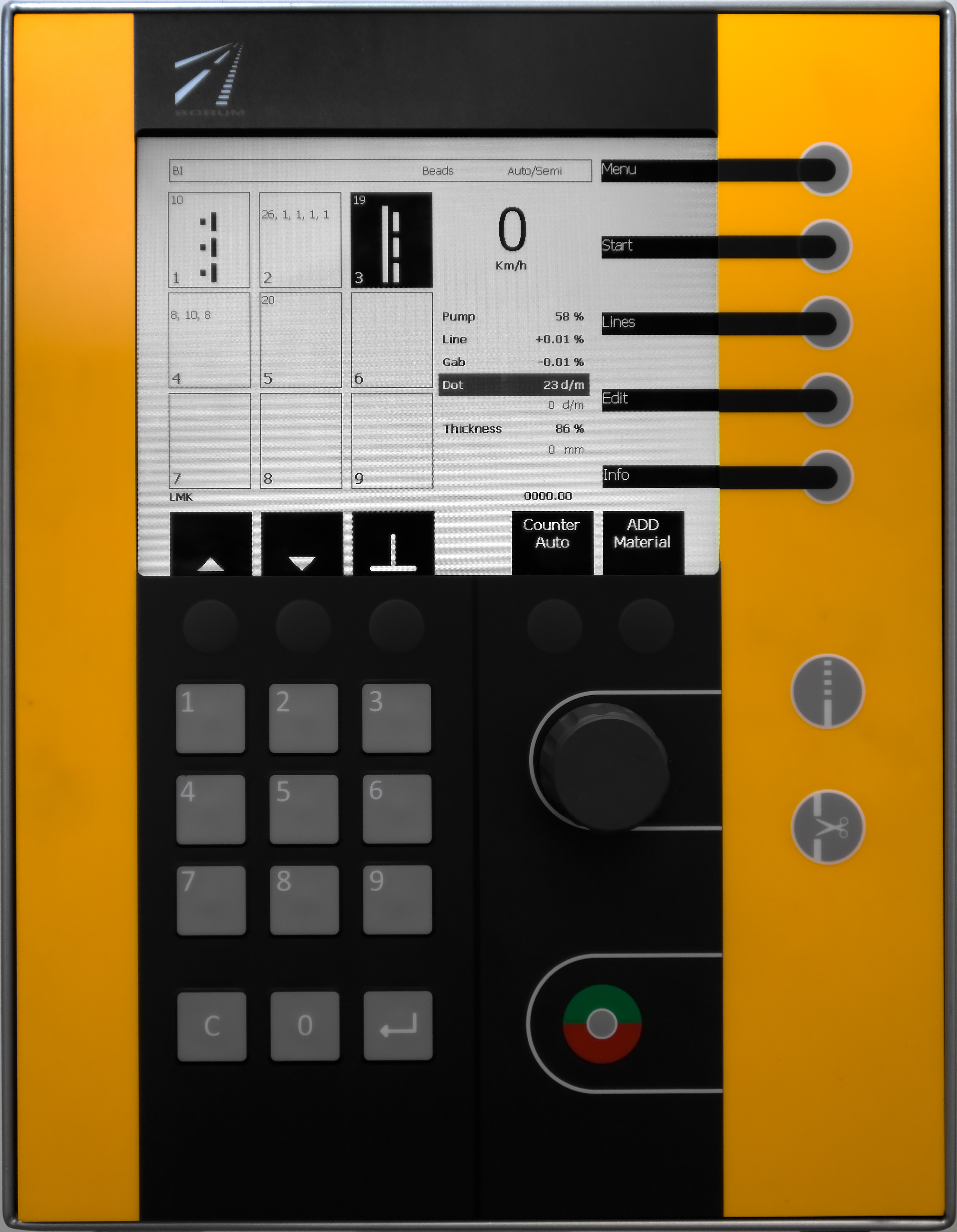 In short, the Borum LineMaster allows you efficient control of all road marking tasks, from line application and pre-marking to reporting and invoicing.