Main points that you need to take into consideration when choosing your next machine:
Which size of machine do you need: Self-propelled machine from the BM 1500/2000 series, BM 2500 series, BM 3000 series, BM 5000 or BM 5500 series?


Which material is the machine going to apply: Thermoplastic, Cold paint or 2-component (98:2)? You can see the differences in line marking materials here.


Which application method would you like to use: Spray, Extrusion, Dot or Agglomerate? You can see all application methods here.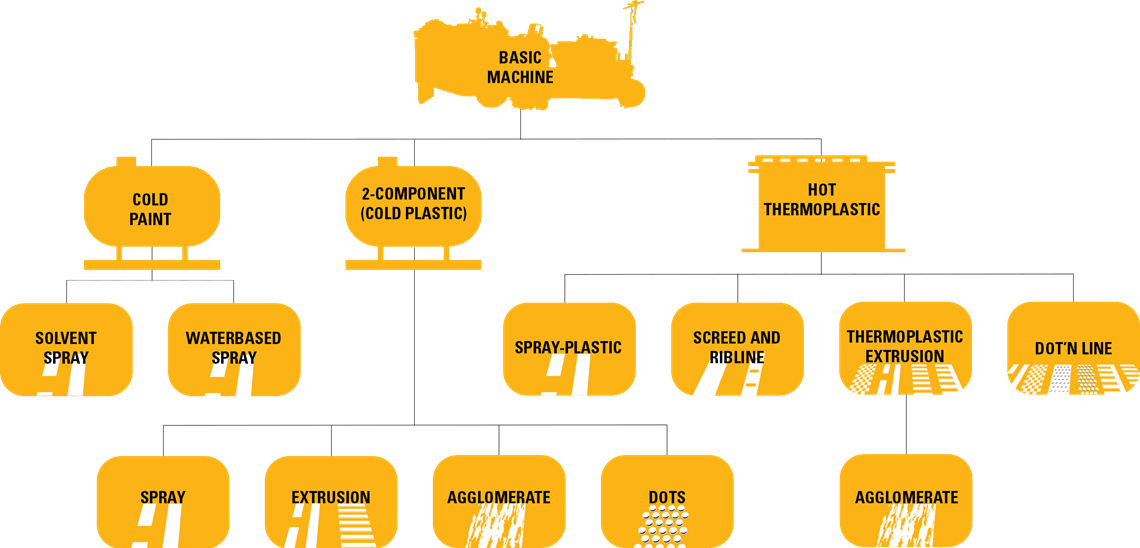 It's not always easy to find out which line marking machine you should purchase.
When you purchase a line marking machine from Borum, it's a priority for us to deliver it to you as quickly as possible! We know that you want it working on your line marking projects as soon as possible.
At the same time, it's also important that it's well designed and built with high-quality components, in order to have an efficient and robust machine. 
These are some of the reasons why we are building our machines from well-defined modules, that can be combined in a number of ways. There are 3 main modules where you need to pick one, that suits your needs, from each category. The categories are: Basic machine, material tank (depending on which line marking material you choose), application equipment.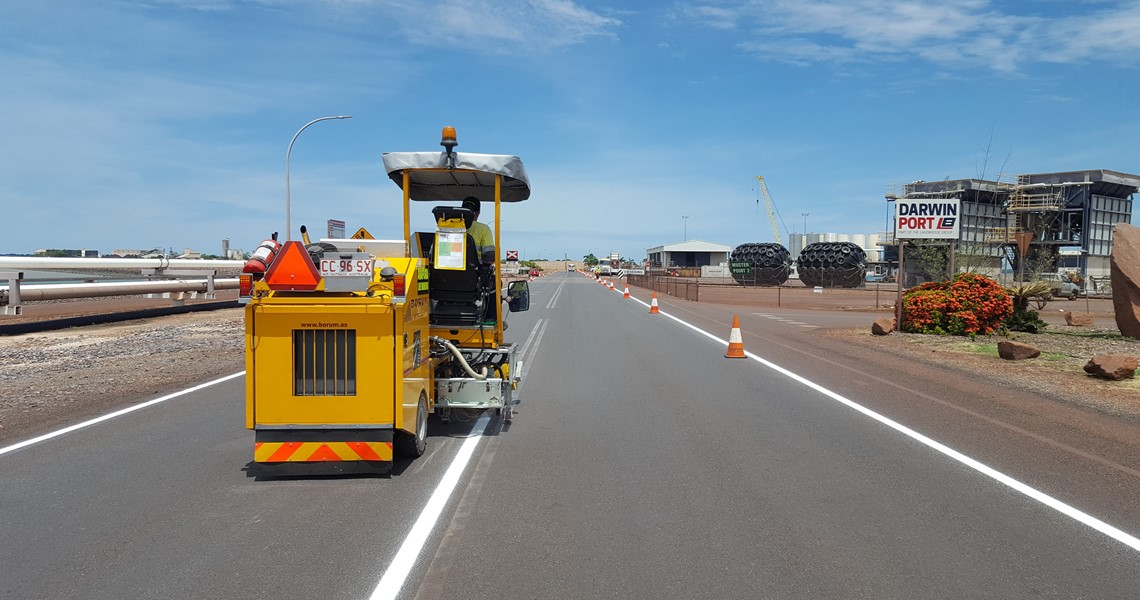 You can also just get an answer to which machine suits your needs, simply by using the filter on our website
Via this filter, it's possible for you to search your machine by material, application method or size of machine/domain. Simply filter the options by clicking on the icons that match your requirements. It's really easy - and it will show you immediately the types of machine that could be relevant for you.
Also, you will immediately have the general information and technical datasheets available for the machine of your interest.
If you have any questions or need further information, please do not hesitate to contact us.