20/07/2020

Experienced professionals working in the road marking field for over 20 years
CVO is a Slovenian company that was established in 2014, in Ljubljana. This company covers the whole Slovenia, as well as some parts of Croatia. From city areas to urban and interurban roads, making the roads safer with profiled markings.
Director of CVO, Tadej Marinko, graduated from the Faculty of Civil and Geodetic Engineering in Ljubljana and obtained a B.S. in Civil Engineering in 2000. His career started in the road construction industry right after finishing his education. 
To begin with, Tadej Marinko was involved mainly in the execution and renewal of road markings, maintenance and installation of vertical traffic signalization and execution of temporary traffic regulation for the needs of construction sites and events.
Tadej has over 20 years of experience and is still enjoying the whole process of road marking and being a part of this industry up to this day. Most of the staff working in CVO worked together with Tadej in his previous workplace, so it's a crew who knows each other and are used to working together.
The demand for profiled markings (thermoplastic and cold plastic) to increase the safety of the roads
"Every job is special, but highways are unique and challenging." - Tadej Marinko, Director of CVO.
The company covers many areas in this industry, but they mainly use the yellow Borum machine for road markings on highways. When working on highways, CVO are usually allowed to block the road when marking. They choose to do as much marking as possible during the day time, in the daylight, to ensure the safety of machine operators and produce quality marking.
In Slovenia, there is a demand for high durability markings such as thermoplastic or cold plastic to be applied on highways and motorways. The first time Tadej Marinko encountered thermoplastic was in 2004, when the company he worked in previously, bought the first Borum machine. When he then started his own company, it was natural to continue working with Borum machines.
"We had good experience with Borum, that is one of the main reasons we have chosen to work with you again." - Tadej Marinko, Director of CVO.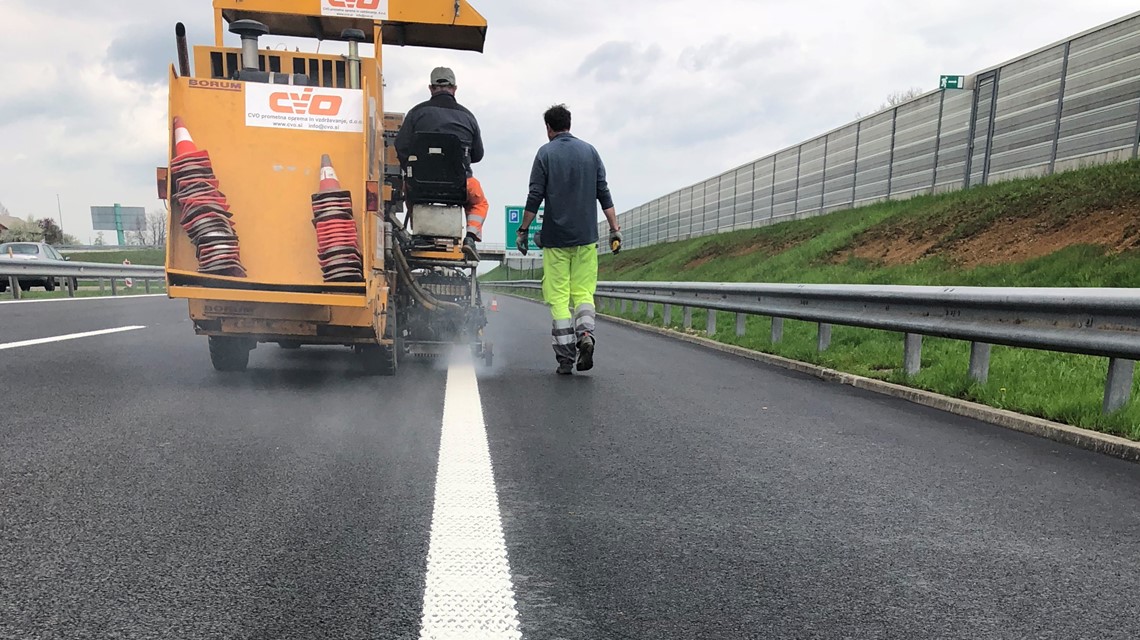 Long-term business relationship with Borum
CVO had a chance to buy their first Borum machine second-hand from another company, which allowed them to mark the roads with thermoplastic right after CVO was established.
In 2018, they have bought their second yellow machine directly from Borum, as they were very happy with the first one and wanted to expand their fleet.
The machine they have decided to buy in 2018 was a BM 2500 DL, an easy and convenient solution that is equipped with Borum's LineMaster computer and Dot'n line extruder. With their machines, CVO have used between 100 and 150 tones of thermoplastic per year in the last three years when marking the roads.
CVO appreciates the fast after-sales service Borum provides. Tadej likes it not only because of a quick response and fast delivery time, but especially because he can always feel that the person on the other side of the phone gives their very best, even on the specific questions. Therefore, they expect Borum to be their long-term partners.
"I believe that the next machine will be Borum again." - Tadej Marinko, Director of CVO.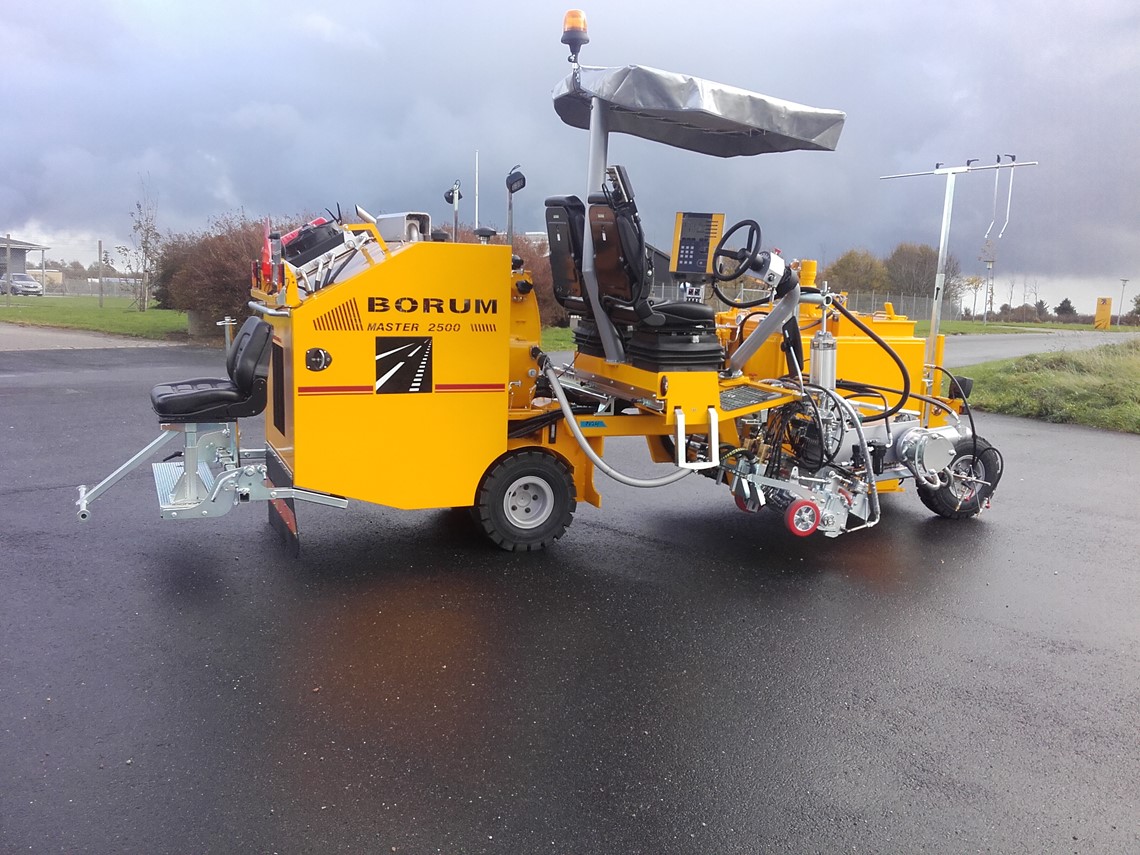 "In general, I agree with your slogan. Borum – it's straightforward. It suits you." - Tadej Marinko, Director of CVO.
If you don't want to miss out on all the news in the road marking industry, subscribe to our Straight Talk newsletter to keep updated and get all of the information first!